Quality Assurance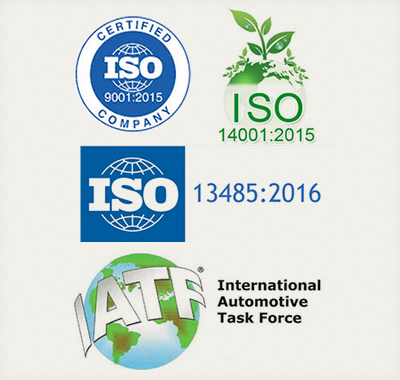 Maintaining effective Quality Management System through improvement & achieving regulatory compliance by meeting customer requirement & provide quality products for total customer satisfaction.
Our quality philosophy is supported by our core values:
Commit to Fulfill Total Customer Satisfaction.
Value Our People as the Most Important Asset of the Company.
Believe in Personal Commitment to Professionalism and Excellence.
Promote Teamwork, Personal Leadership and a Passion for Quality.
Encourage Innovation and Continual Improvement in everything we do.
CPI is registered with Underwriter Laboratory UL. All manufacturing materials are RoHS & REACH compliance.
Process Validation Capability
Protocol development and Validation Master Plan.
Resources (Machine, Man) are allocated to perform DOE & GRR for worst case study and optimization during OQ stage.
Achieve Statistical Process Capability of >1.67 for critical parameters at PQ before mass production.
Use Statistical tools (Minitab Ver.16.2) for data analysis.
Process Equipment Validation during IQ and OQ are performed to ensure equipment is operated as desired.
Use advance test equipment for Validation.
International Certification
Quality Assuarance Policy